Illinois Department of Transportation EMIS & GIS, IL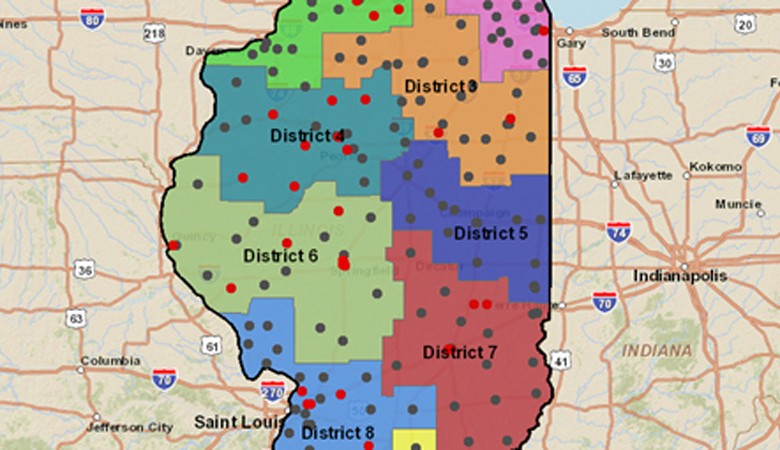 Weston created the Illinois Department of Transportation (IDOT) web-based Environmental Management Information System (EMIS), a proactive solution used to identify, prevent, and manage facility compliance issues.
IDOT maintains over 300 facilities and laboratories statewide to support the state's highway maintenance activities. These aging facilities presented the potential for environmental liability to IDOT because of the nature of the work performed there, including vehicle maintenance, handling and storage of hazardous materials, and underground storage tanks (UST).
In order to identify, resolve, and prevent future compliance issues at these facilities, Weston planned, designed, and implemented a proactive environmental management tool: a custom web-based EMIS with a GIS Viewer. This proactive approach allowed IDOT to access their potential environmental issues, and with the tool, Weston was able to assist them in creating a long-term solution to address compliance issues.
The custom EMIS was designed around a series of inspection forms that related directly to each of the facility's asset types including above ground storage tanks (AST)/UST, salt storage facilities, and oil water separators. As compliance issues were identified by inspectors, the system provided the steps to resolve these issues with metrics to prioritize the most critical so these particular issues could be addressed effectively and efficiently at a statewide level. The tool also provided modules for tracking waste, Spill Prevention, Control and Countermeasures (SPCC) reporting, Tier 2 reporting, and safety inspections. IDOT was able to confidently ensure regulators that compliance issues were successfully being addressed, and ultimately, avoid potential regulatory fines.
The proactive compliance tool Weston created continues to provide the following economic and environmental benefits to the State of Illinois:
Facilitating efficient fiscal planning and prioritization of addressing compliance issues.
Managing challenging environmental issues with top-to-bottom engagement of all IDOT stakeholders (i.e., highway maintainers, facility engineers, district engineers, legal counsel, and design and environment section) from a central web-based EMIS.
Continual improvement of compliance with regulatory requirements.
Proactive protection of public health and environment.
Improving IDOT's public image as a green organization.