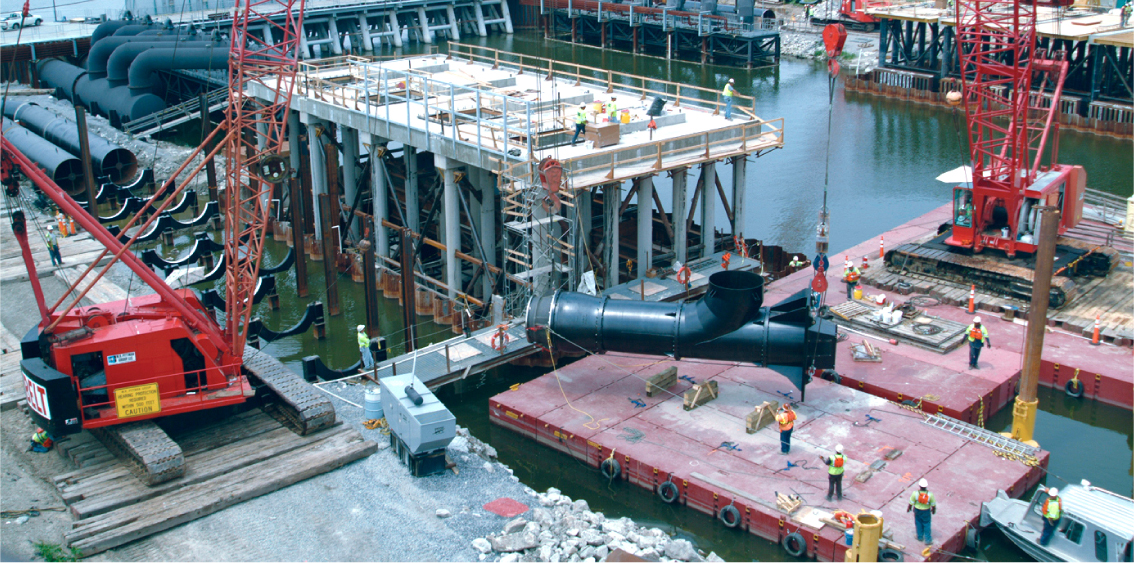 Every Day at Weston we Focus on Achieving a
Zero Incident Outcome so That Our Employees
go Home Safe Every Night
Weston has a safety-first-and-all-the-time culture in which employees accept personal responsibility for creating a safe environment. We care about our co-workers, clients, and subcontractors and are focused on being safety leaders everywhere, every day. We embolden our employees to examine safety in every aspect of their lives – at work and at home.
Safety is built into every phase of our project lifecycle: from opportunity pursuit through project completion. We strive to work safely 100% of the time in an environmentally responsible manner and utilize this approach to assure compliance while providing opportunities for performance improvement.
Weston's senior management team actively participates in the prevention of safety incidents at work and are committed to the safe return of all employees back home each night.
SAFETY IN ACTION AT WESTON
Utilizing a MISHAPS hotline, employees have 24/7 direct access to safety professionals for non-life-threatening incident reporting and guidance for the best possible safety outcome.
Weston meetings on project sites and in offices begin with a Safety Minute to share best practices and real-life lessons learned that reinforce our commitment to a safe work environment.
A behavior-based safety mindset is integrated into Weston's culture where our employees actively care for the well-being of themselves, co-workers, families, clients, and subcontractors, and are safety leaders who work toward a safety-first-and-all-the-time approach in everything they do.