L-Line Feeder 398 Transmission Corridor Project, NY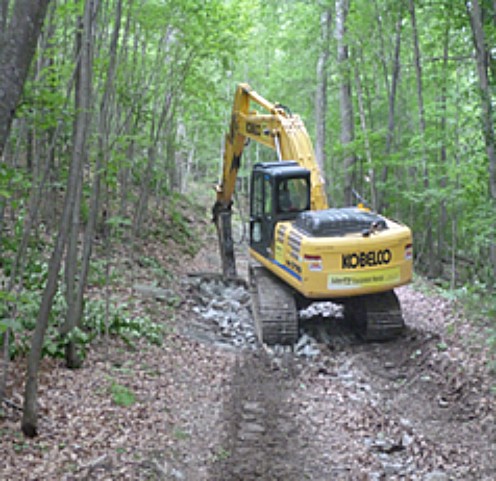 To provide access to the right-of-way (ROW) for conductor improvements, Weston successfully provided urgent permitting and construction support to our client.
Weston was contacted by our power utility client to provide field support 72 hours prior to mobilization. We quickly assembled a team of Environmental Specialists licensed in New York State to handle, collect, and, if present, to transport Timber rattlesnake species (a threatened species in New York State) to a location along the existing (ROW). Within this short mobilization timeframe, our team developed a Health and Safety Plan and worked with the New York State Department of Environmental Conservation (NYSDEC) to amend an existing snake collection and handling permit from a parallel Weston assignment. We negotiated with NYSDEC officials to allow the construction activities to begin as scheduled without a project delay while the amendment was being processed.
The L line corridor was being completed in very rough and hilly terrain in the same vicinity where two confirmed Timber rattlesnake dens had been previously identified. The snake specialists were embedded with the construction crews to perform snake reconnaissance surveys ahead of the work area; provide protection to the workers; identify if any Timber rattlesnakes were present along the ROW; and, if present, remove the rattlesnakes using bio-safety protocols to an area on the ROW within 100 meters of the collection point. Several rattlesnakes were located, collected, and moved to a safe location along the ROW so that construction activities could be completed.
We completed the work under budget and successfully without any safety incidents.