Olmos Basin Central Watershed Sewer Relief Line (C-3), TX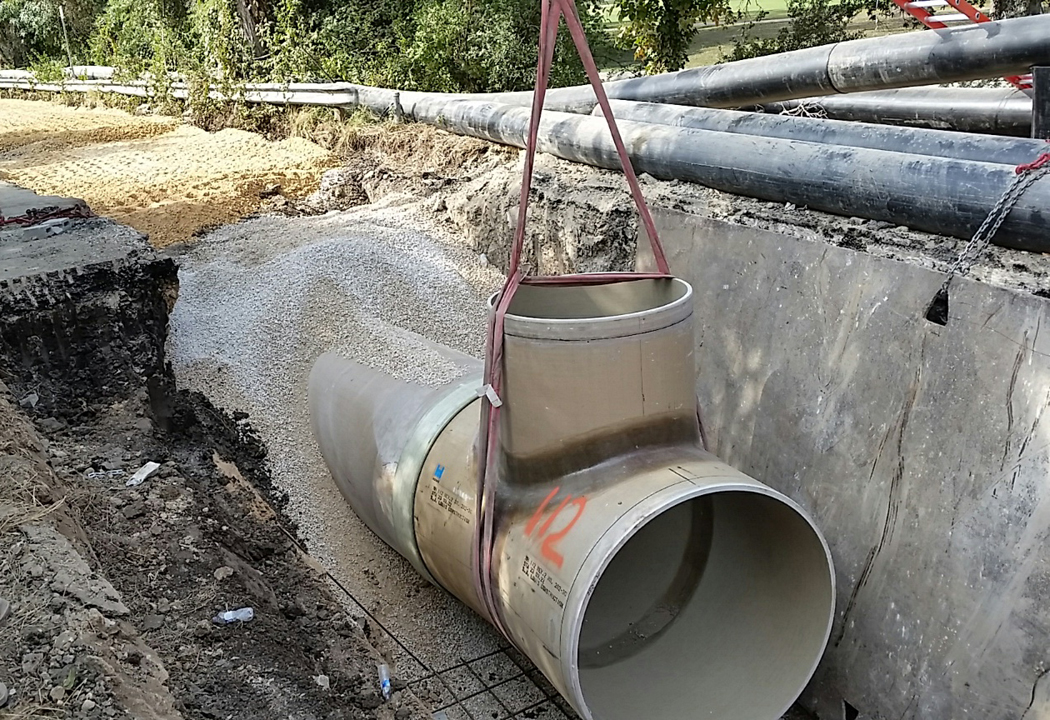 Weston performed engineering design, bidding, and construction services for rehabilitation and replacement of over 10 miles of aging sewer infrastructure using trenchless technology to eliminate sewer overflows and meet EPA consent decree requirements.
Weston was retained by San Antonio Water System (SAWS) to perform preliminary engineering, design, bidding, and construction-phase services for rehabilitation and/or replacement of approximately 50,000 linear feet of sewer line ranging in diameter from 12 to 60 inches in Olmos Basin in San Antonio, TX. Numerous site construction-constraints existed, including potential archeological sites and cultural resources; protected trees, construction within the 100-year floodplain, an existing structure built over existing sewers; and several springs that are protected in a nature preserve.The preliminary engineering phase entailed overall condition assessment of the existing sewer line infrastructure to include closed-circuit television inspection and line cleaning.Associated surveying, geotechnical, structural, hydraulic modeling, environmental, and cultural resources investigation were in the project scope. Weston coordinated with numerous stakeholders to sequence construction to minimize impact to the surrounding area and with regulatory agencies for project permitting. For the construction phase, trenchless technology was implemented to expedite construction and minimize disruptions to traffic. Our team also designed a bypass pumping plan so that the sewer system was operational during construction.
The various project phases under this contract have included several rehabilitation and replacement efforts: 24-inch sanitary sewer reroute at a museum to facilitate museum expansion; 54, 60, and 66-inch sewer line improvements to add system capacity over bridge, development, museum, and park properties while addressing utility conflicts; 54 and 24-inch sanitary sewer replacement that was in direct vertical conflict with major drainage project; 54-inch sewer line through areas with potential archeological deposits; numerous protected trees, and construction within the 100-year floodplain. Finally, Weston executed an 18 and 54-inch pipeline design that traversed university campus with multiple construction constraints, such as protected streams and archeological and cultural resource sites.