Loma Alta Microbial Source Tracking Study, City of Oceanside, Oceanside, CA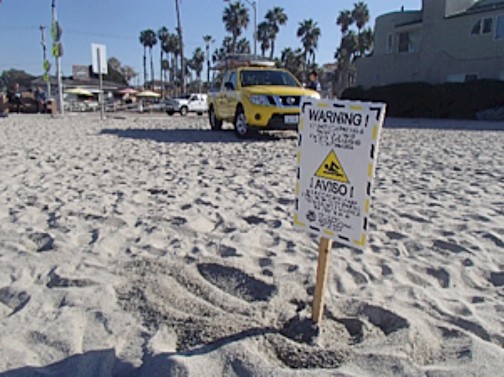 Weston developed and is currently implementing a microbial source tracking study for the City of Oceanside to identify sources of bacteria impairing beach water quality.
Weston is currently performing a microbial source identification study at Buccaneer Beach and in the Loma Alta Creek Watershed for the City of Oceanside in Oceanside, CA.
The primary objectives of this project are to determine areas of increased fecal indicator bacteria loading within the Loma Alta Creek Watershed and Buccaneer Beach and to identify the sources of fecal contamination; confirmation of the sources will inform selection of mitigation measures to address sources with the highest health risk to beach visitors.  We will use the study results to identify specific management strategies that may be useful in reducing bacterial contamination to Buccaneer Beach and Loma Alta Slough and to identify areas with greater fecal contamination risk to better predict beach advisories for the public.
To ensure an effective monitoring campaign, our team developed a comprehensive watershed characterization report based on historic monitoring, infrastructure, and land use data. Other documents Weston has prepared for the City of Oceanside prior to monitoring include a Sampling and Analysis Plan, Monitoring Plan, Project Assessment Evaluation Plan, and a Quality Assurance Project Plan. Weston staff collected samples which were analyzed for microbial source tracking markers in Weston's molecular laboratory.