LADPW, Marina del Rey EWMP and CIMP, CA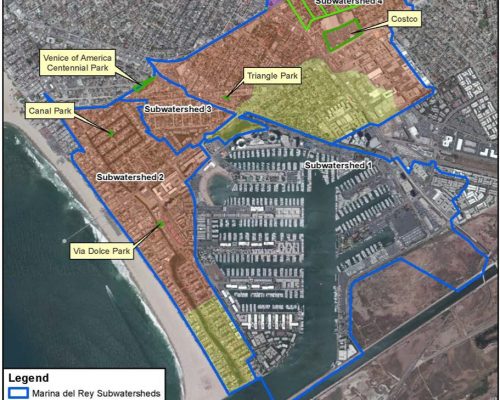 Weston provided an Enhanced Watershed Management Program (EWMP) and Coordinated Integrated Monitoring Plan (CIMP) as part of our long history working successfully with the County of Los Angeles.
Weston has been working with the County of Los Angeles, Department of Public Works (LADPW) for over 10 years and was selected to assist the county with development of their Marina del Rey EWMP and CIMP for the Marina del Rey Watershed Management Group (WMG) in recognition of our scientific expertise and long history of working in the Marina del Rey watershed.
The purpose of the project was to develop a stormwater management plan and associated monitoring plan required for compliance with department's stormwater National Pollutant Discharge Elimination System (NPDES) permit. Marina del Rey watershed is a challenging environment to develop this type of management plan because of its highly urbanized nature. The project involved collaboration with stakeholder groups, the Regional Board, and other agencies to ensure that the EWMP addressed existing total maximum daily loads (TMDLs) and the Municipal Separate Storm Sewer System MS4 NPDES Permit.  It was also important to include a regional project that ensures compliance with water quality objectives. Finally, the EWMP also required modeling to illustrate a reasonable assurance that water quality criteria will be met.
The CIMP integrates all TMDL and NPDES monitoring into one document, and was a collaborative process with the WMG and the Regional Board. These two planning documents were critical to the county's compliance with their stormwater permit, and as the basis for long-term planning for water quality improvements and compliance with TMDLs.