MMRP RI, FS, PP, DD, Remedial Action, RIP/RC at West Point Military Academy, NY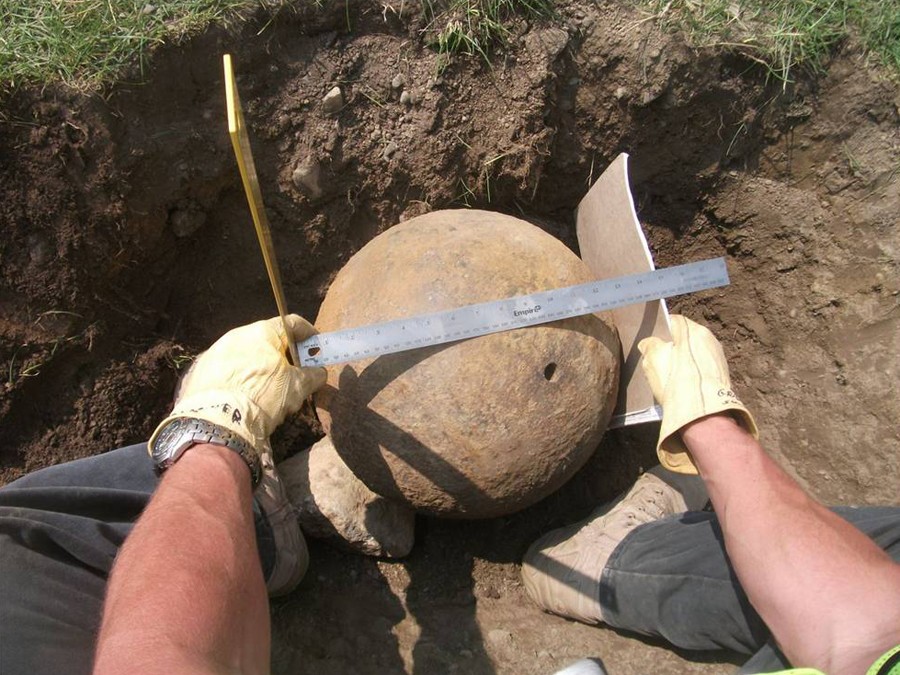 In rugged terrain and remote sites that required extensive planning prior to implementation, Weston performed a Remedial Investigation (RI) for munitions and explosives of concern (MEC)/munitions constituents (MC) on 11 munitions response sites (MRSs) within an active military campus (university and athletic fields, hospital, schools, and residential) to removed six unexploded ordnances (UXOs) and greater than 3,500 lbs. of munitions debris (MD).
West Point installation has been occupied since January 27, 1778, making it the oldest occupied military post in America to have continuously flown the nation's flag. Eleven MRSs over approximately 1,564 acres were used as batteries and artillery ranges that fired artillery during training throughout the Revolutionary War through World War II. This land is now used as university and athletic fields, hospital, schools, and residences. A Site Inspection was completed in 2007 and recommended the sites for further investigation for the presence of MEC and MC. USACE contracted Weston to perform an RI to ensure that both the safety of current users and residents and West Point's commitment to education and training was not disrupted.
Weston prepared and gained approval of the project Work Plan, conceptual site model, Uniform Federal Policy-Quality Assurance Project Plan, and Accident Prevention Plan/Site Safety and Health Plan within 1 year of the contract award. Securing these approvals ensured mobilization to the field during an optimal time that minimized impact to the military academy and residential communities. By using the Technical Project Planning process and effectively communicating with regulators and stakeholders, we gained early concurrence on these deliverables.
Weston developed and implemented an active community relations and education program. A total of 502 residences were evacuated as a safety precaution during intrusive activities. Outreach included 2-week advance evacuation notification prior to pending date; hung doorknob notices 48 hours prior to evacuation; and residents called 24 hours prior to evacuation. Our team participated in weekly housing evacuation meetings to provide updates. Staff interacted through briefings with installation command staff. We supported the West Point Directorate of Public Works (DPW) Environmental Management Division website by providing project information and weekly updates to communicate progress.
Weston used Digital Geophysical Mapping to collect, process, and analyze data from over 12 acres, and 2,588 subsurface anomalies were detected for follow-on intrusive work. Eight UXO technicians intrusively investigated these subsurface anomalies with support from two geophysicists. An additional 29 acres, were investigated using handheld, all-metal detectors in a "detect and dig" approach. Over 8,000 contacts were detected during the surveys and investigated by UXO teams. Seven UXOs were recovered and destroyed at Michie Stadium, North Athletic Field, Fort Clinton–West and Seacoast Battery MRSs.
We safely assisted explosive ordnance disposal and performed blow-in-place operations in residential areas, athletic fields, and remote sites. We minimized disruption to the mission by having donor explosives delivered to the site as needed. A total of 952 pieces of MD equating 3,562 lbs. was inspected for explosive constituents and certified as material documented as safe (MDAS). All MDAS of cultural significance (items recovered that dated to Revolutionary and Civil War eras) were turned over to the West Point Museum. Other recovered metallic debris was turned over to DPW to assist in meeting their required recycling goals.
""The Contractor's key personnel were all excellent and there were no changes during the entire project period. This was a very complex project to manage with all the requirements of the West Point mission, the Military Response Sites were complex, and the management of safety evacuations of multiple residents were accomplished extremely well. All key personnel have been excellent. Contractor was flexible in scheduling meetings, teleconferences, monthly meetings, and submitting documents to accommodate accessibility and/or stakeholder availability… The contractor's communication and management were exceptional."
– CPAR Rating, Michael Rogers, 6/28/2015.