Military Munitions Response Program Remedial Investigation through Response Complete at two Munitions Response Sites at Camp Dawson, WV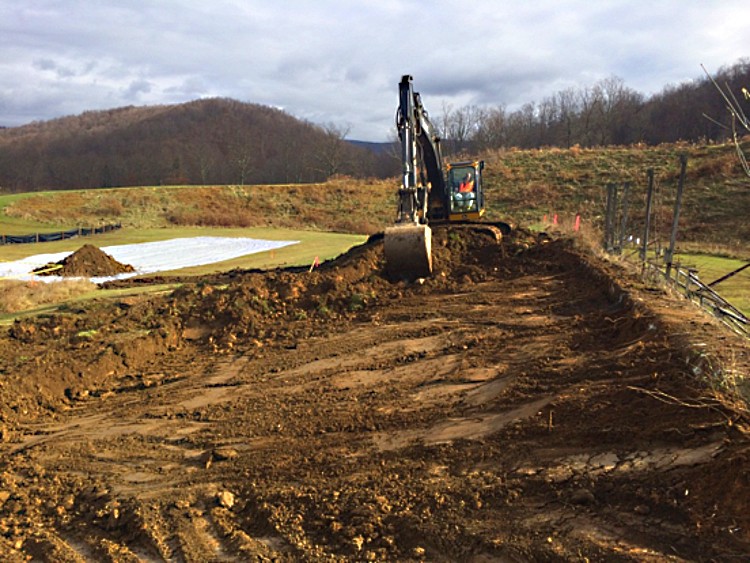 Weston successfully completed a performance-based contract on an active military base, adjacent to private residential properties and a country club golf course, by engaging project stakeholders through delivery of a high-quality project on schedule.
USACE Baltimore District, Army National Guard Directorate (ARNG) and West Virginia Army National Guard (WVARNG) identified through the Military Munitions Response Program (MMRP) Site Inspection the need for Remedial Investigations (RI) and Non-Time Critical Removal Action (NTCRA) at the Known Distance (KD) range munitions response site (MRS) and the Stokes Mortar Range MRS associated with Camp Dawson, West Virginia.
Weston conducted CERCLAMMRPRIs to determine the nature and extent of munitions and explosives of concern (MEC)/munitions constituents (MC) at the Stokes Mortar Range MRS and the KD range MRS, as well as a NTCRA for lead at a small arms range berm. Weston implemented both digital geophysical mapping (DGM) and analog transects in accordance with the Visual Sample Plan statistical program. Weston conducted extensive MC sampling to delineate the lead contamination at the small arms berm and target berm within the KD range MRS, which included analytical laboratory samples and on-site X-ray fluorescence sampling.
Weston worked closely with project stakeholders and subcontractors to conduct a removal of lead impacted soils and range materials (concrete structures and metal structures). Impacted soil with lead was treated with ECOBOND®, rendering the soil non-hazardous and able to be reused on-site at an existing active range. Concrete was segregated for reuse, and metal structures were recycled. The remedial action performed at the KD range MRS has successfully mitigated the lead exposure hazard caused by historical range activities. Additionally, this repurposing of the material mitigated substantial off-post transport and disposal costs for the government.
Weston worked closely with USACE, ARNG and WVARNG on obtaining off-post Records of Decision at the Stokes Mortar Range MRS and performed DGM of 12 private residential parcels and a private golf course. Weston conducted MEC intrusive investigation on residential properties and a golf course through close coordination with stakeholders. Excavations and restoration work followed a project-specific Standard Operating Procedure to protect residential lawns and active golf course turf and greens.
Weston was also responsible for the RI, Feasibility Studies, Proposed Plans, RODs, through Response Complete at two MRSs with recommendations of No Further Action; we also completed all CERCLA documents with minimal to no comments from regulatory—West Virginia Department of Environmental Protection —and project stakeholders. We developed and implemented an active, accessible community relations and education program through a robust Community Relations Plan. Finally, our team held numerous face-to-face meetings to explain the nature of the field work and project expectations and durations with stakeholders.
"Overall, Weston Solutions did an exceptional job …. They were very proactive in all aspects of the work to ensure the project stayed on schedule, deliverables met the requirements of the PWS, and regulators were satisfied. Responded expeditiously on all items to ensure compliance with schedule requirements and to move tasks along so that completion of the required tasks were done on time."
M. Rogers, Chief, EDMC, 'Exceptional' Interim CPAR Rating, 2016.