West Chester, PA (August 18, 2021) — Weston Solutions, Inc., a US-based 100% employee-owned environmental and infrastructure support services firm, announced executive leadership appointments that further strengthen the Company's long-term growth strategy.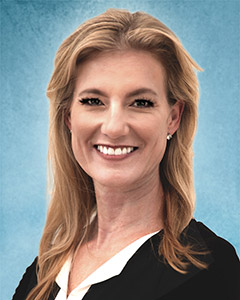 Kara Fields is appointed Chief Operating Officer (COO). Currently SVP, Engineering, Science and Technology Director, Fields will assume the role from Lawrence J. Bove, who was appointed President & CEO effective January 1, 2022.
Fields reflects the Company's effective and efficient delivery of technical excellence with over 20 years of experience in the environmental consulting industry. Since 2014, Fields has directed the management of over 700 technical resources to drive efficiency in meeting Weston clients' needs. Over the course of her career, she has gained broad expertise in serving Federal, State, and Local government and industrial clients. She earned her bachelor's degree in Civil Engineering from Texas A&M University.
Fields comments on this opportunity to serve as COO, "I'm excited for our team to expand on what we do best utilizing our effective and efficient operations and national technical teams to showcase the high quality and safe solutions we deliver to our clients. I look forward to building on our achievements with focus on growth, profit, diversity, and employee development. I'm so proud of our success at Weston and the continued strong performance we will achieve together."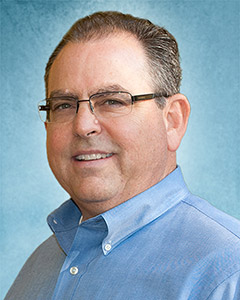 Matthew (Matt) Beatty, PMP is appointed Chief Strategy Officer (CSO). Beatty's career at Weston spans 30 years serving in various roles to align strategies that drive performance results. Beatty currently leads Federal Client Operations across the eastern US and international Fuels and Security SRM services which have experienced over 15% annual organic growth in revenue and profit during his tenure. Prior to Weston he served as Superfund Remediation Branch Manager for USACE. He earned his bachelor's degree in Environmental Engineering from The John Hopkins University.
"For nearly 65 years Weston Solutions and our employee-owners have been on the forefront of addressing our clients emerging environmental and infrastructure needs," remarks Beatty. "I look forward to building on that proud heritage as we sup port our clients in our collective efforts to ensure a safe, prosperous, and sustainable future."
Fields and Beatty begin their new roles on January 1, 2022, reporting to CEO Bove.
As Bove assembles his new executive team, he remarks, "This is truly a very exciting time at Weston. Kara and Matt as key members of our senior management team have helped Weston become world class in efficiency of technical service delivery. Their new roles as Executives will become the foundation for the future of Weston as a world class provider of environmental and infrastructure services."
Weston Solutions is a mid-size, US-based, and 100% employee-owned national environmental and infrastructure support services firm with annual Gross Sales approaching $500M committed to safety, client value, and driven to be our clients' most effective and efficient service provider. For 60+ years, we have solved our client's most complex challenges with a passion to serve and make a difference.