Safety Light Corporation Removal/Remedial Action, PA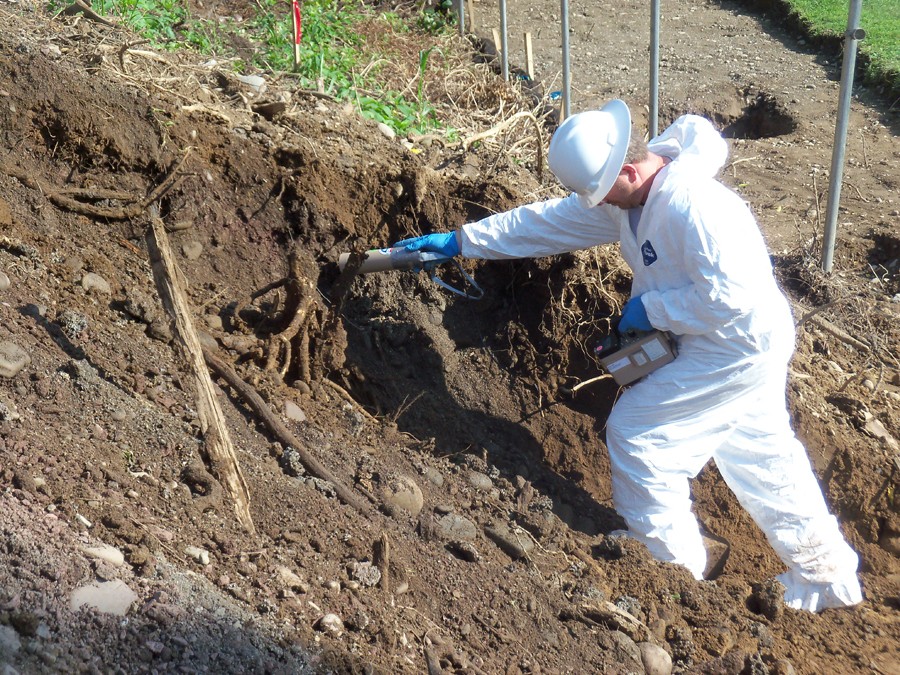 Weston provided rapid, cost-effective remediation of a former U.S. Radium facility in Pennsylvania hampered by numerous legacy radiological issues through technical support, sampling, assessment, and free-release screening for radioactive materials during decommissioning as well as engineering support for remedial design and work plans.
Legacy issues existed at the 10-acre Safety Light Corporation Radiation Site in Bloomsburg, PA as a result of the manufacturing of luminous devices that contained radium and tritium, as well as other experimental radiological materials and components with little or no precedence for assessment, removal, and disposal. Radiological contamination affected building structure/contents, soils, groundwater, pits, lagoons, and buried objects. Together, Weston, Pennsylvania Department of Environmental Protection (PADEP), and EPA developed a site-specific survey process to clear materials for free release in accordance with National Research Council (NRC) Reg. Guide 1.86 to ultimately remediate this highly complex site. This process included real-time surveying, on-site sample analyses, and statistical evaluation of analytical and survey data. It met state and federal requirements and supported significant cost savings during the disposal of site-related wastes. In addition, the steps these organizations took permitted the survey and release of numerous historically significant documents related to the early 20th century "Radium Girls" (radium poisoning cases) to the National Archives.
Weston's certified health physicists and radiological technicians performed radiation surveys, assessment, and radiological control during the CERCLA Removal Assessment/Action and Remedial Action phases. We assessed six outbuildings and discovered over 120 discrete contaminated objects that were secured, assessed, and then removed from the site for proper disposal. Our certified health physicist developed a tritium bioassay program in accordance with NRC Reg. Guide 8.32 to support worker protection. We assisted in the development and construction of tritium bubbler samplers to collect daily air samples for tritium analysis during demolition activities.
In addition, Weston provided structural engineering support in designing stabilization measures for dilapidated buildings, civil engineering support for on-site waste disposal designs, and developed work plans for the demolition of over 10 buildings. Weston conducted on-site and perimeter air sampling for alpha/beta activity and tritium to support worker and public safety during site operations. Weston provided the following key benefits to EPA at this site:
Assisted in the development of an on-site procedure to operate a liquid scintillation counter to analyze over 3,000 tritium smear samples resulting in savings to EPA in off-site analytical costs.
Surveyed waste for radiological contamination and identified over 45 tons of waste that met the free-release criteria and appropriate to dispose of at a local municipal landfill. This decreased the volume and cost of disposal at a special permit landfill, saving EPA money.
Weston performed Quantile, Wilcoxon Rank-Sum, and Kruskal-Wallis statistical analysis in accordance with Multiagency Radiation Survey and Site Investigation Manual (MARSSIM) to demonstrate that structural steel met recycling requirements. This statistical analysis cleared structural steel for recycling, saving EPA money and contributing to its Green Cleanup goals.