F/A-18 Crash Site Emergency Response, VA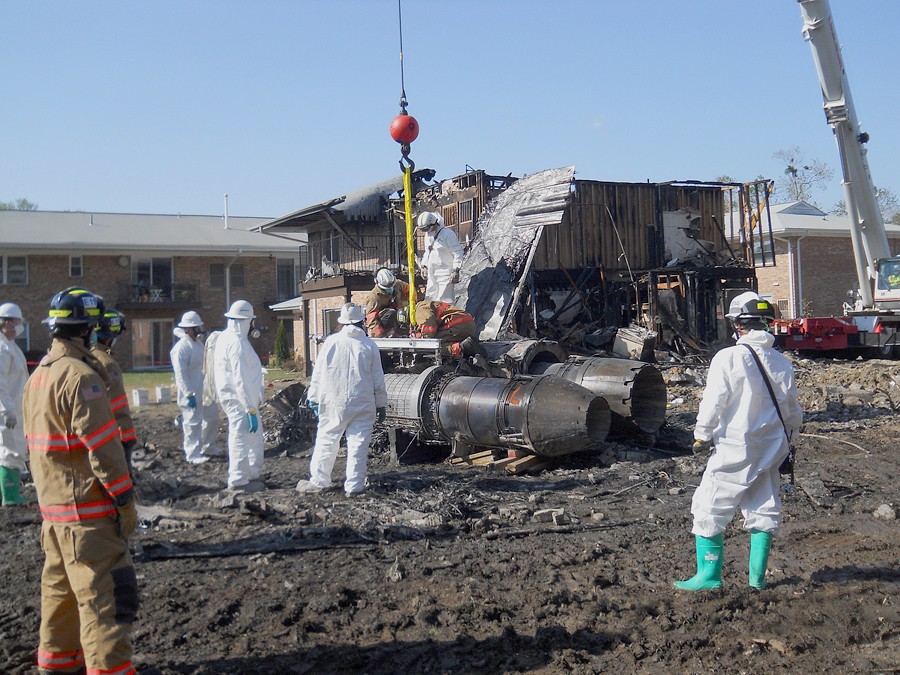 In response to an F/A-18 crash in Virginia Beach, VA, Weston provided technical and field sampling support for carbon fibers and related contaminants in air to assess protection measures for human health and welfare.
Weston supported the EPA in response to a U.S. Navy F/A-18 jet crash into a residential apartment building in Virginia Beach, VA. Weston's response team was called upon to conduct non-typical air sampling for carbon fibers found in the carbon composite construction material of the F/A-18.
Weston mobilized personnel from our nearby Norfolk, VA office, to deploy specialized air sampling equipment to help address the carbon fiber concern in the incident vicinity. The EPA On-Scene Coordinator (OSC) recognized Weston's performance in correspondence to the EPA contracting and project officers.
The air monitoring and sampling efforts that Weston performed provided critical data to the EPA and the Navy in determining when it was safe for nearby displaced residents toreturn to their homes.
"…I want you both to know how dedicated this team remained throughout eight exhausting days, including one 'all-nighter'. EPA and START (Weston) worked together as a team and received high compliments from the other responders at the scene…The response was exceptionally unusual because of several factors. The U.S. Navy was the federal OSC; there was an exhaustive investigation to determine the cause of the crash; the incident made CNN headlines, and the response involved pollutants and contaminants not in our 'normal' list of contaminants."
EPA Region III OSC Chris Wagner