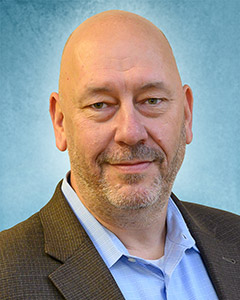 West Chester, PA (December 29, 2021) — Weston Solutions, Inc., a US-based 100% employee-owned environmental and infrastructure support services firm, announced the appointment of Steven H. Kuhr, CPA as Senior Vice President and Chief Financial Officer effective January 1, 2022. Mr. Kuhr will report to newly appointed CEO, Lawrence (Larry) Bove and will assume the role from Vincent A. Laino, Jr., who announced his plan to retire as CFO at the end of the year but who will retain his seat on Weston's Board as an outside Director.
Prior to joining Weston, Mr. Kuhr held the position of Senior Vice President and Chief Financial Officer at EA Engineering, Science, & Technology (EA), an environmental services organization. Mr. Kuhr has 30 years of experience, the last 20 years of which were spent in leadership and executive roles in the environmental industry. Mr. Kuhr holds a bachelor's degree in Accounting from Seton Hall University and a master's degree in Management of Technology from the University of Pennsylvania.
Mr. Kuhr's arrival at Weston rounds out the new leadership team that will lead the company forward following year-end retirements of Alan Solow, current President and CEO, Vincent A. Laino, Chief Financial Officer, and Pat Taylor-Woodyard, Chief Strategy Officer.
Of Mr. Kuhr's arrival, Larry Bove comments, "As Weston moves into the future under new executive leadership, it's with confidence we welcome Steve to the team. His extensive experience in finance and technology and proven track-record of achieving results complements Weston's strong performance-oriented culture and growth trajectory."
Commenting on his appointment, Mr. Kuhr says, "I am excited to join Weston as part of this transition, and I am grateful for the opportunity to support an established and respected organization, well known in the industry for delivering quality outcomes and innovative solutions to an impressive portfolio of clients."
About Weston Solutions
Weston Solutions is a mid-size US-based 100% employee-owned national environmental and infrastructure support services firm with annual Gross Sales approaching $500M committed to safety and client value driven to be our clients most effective and efficient service provider. For 60+ years, we have solved our client's project challenges with a passion to serve and driven to make a difference.