Industrial Manufacturing Facility with Expansive Chlorinated VOC Plume, TN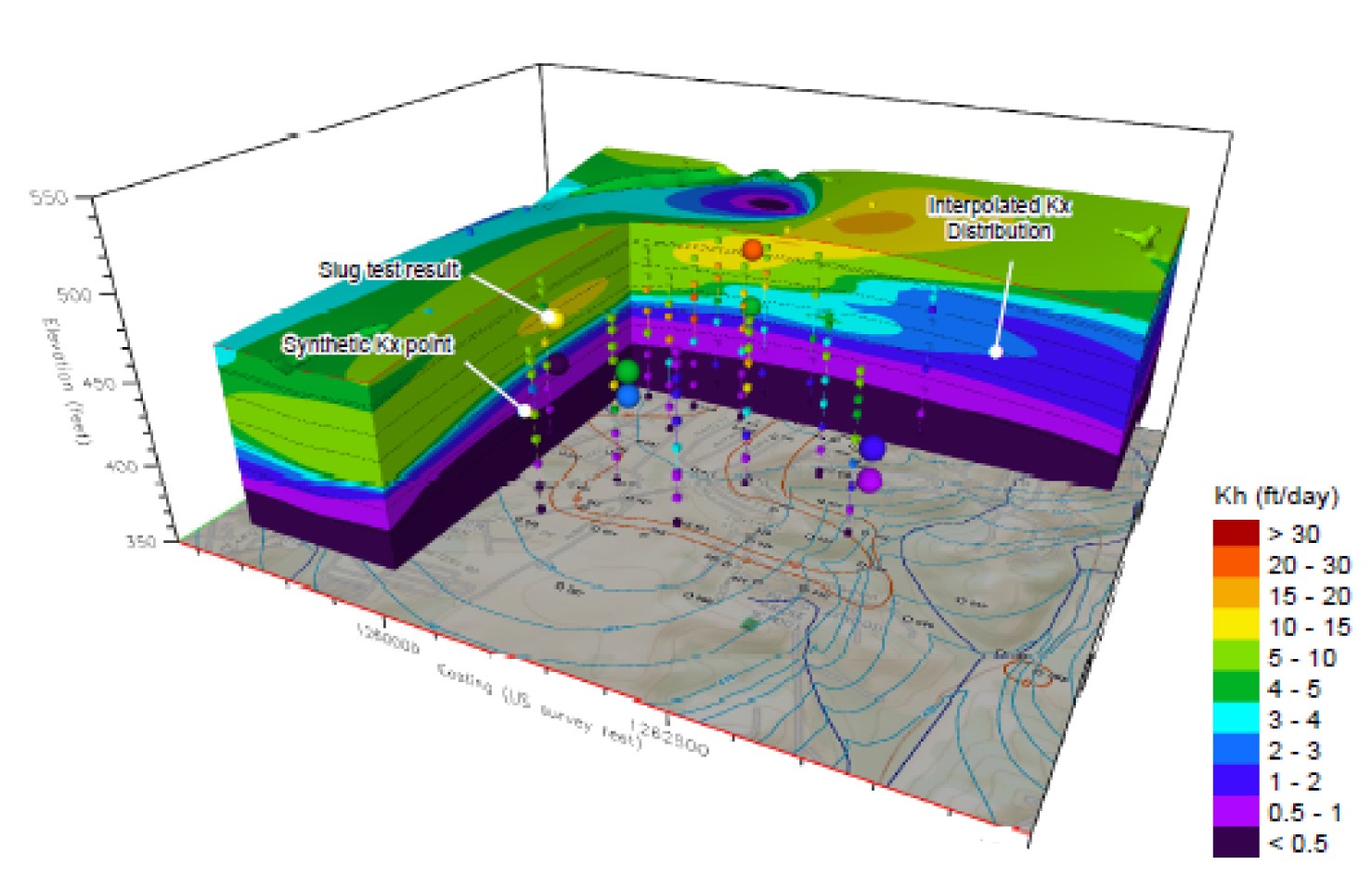 Weston completes risk-based management and timely interim response that protects Tennessee community during remedial investigation (RI) of manufacturing facility.
Groundwater contamination was identified during a Phase I/II site assessment performed in support of property ownership transfer. Weston was hired to perform additional investigation and interim remediation. Weston worked with the new property owner, the community leaders, regulators, and local residents to complete a comprehensive RI involving hundreds of soil borings, soil gas samples, indoor air samples, surface water and sediment samples, monitor wells, and groundwater samples. Two interim response treatment systems comprising soil vapor extraction (SVE) and ozone sparging were installed to initiate treatment concurrently with the RI. Throughout the RI process, Weston coordinated with the regulatory agency to ensure that risks were adequately investigated, understood, and managed.
The RI identified lignite in the subsurface, which presented treatment complications because of its physical properties, such as low permeability, and location beneath the water table. After completing the RI, a groundwater contaminant transport model was prepared to simulate various treatment options and assist with developing a Remedial Action Plan (RAP). The RAP concluded that treatment of the lignite was not technically practical, cost-effective, nor necessary and recommended monitored natural attenuation and the use of institutional controls to manage long-term risks posed by the plume, resulting in significant cost savings to the client.
Chlorinated Volatile Organic Compounds (CVOC)-impacted soil vapor was present beneath the manufacturing facility and within a residential neighborhood. Weston completed a vapor intrusion investigation of those on-site and off-site areas using sub-slab samples, soil gas probe samples, and indoor air samples, and evaluated potential risks and mitigation options associated with the identified concentrations. The interim response SVE system was recommended for continued operation to cost-effectively address the CVOCs beneath the building.