Umiat Test Well No. 9 Drainage Basin, RI, RA, and FS, Umiat, AK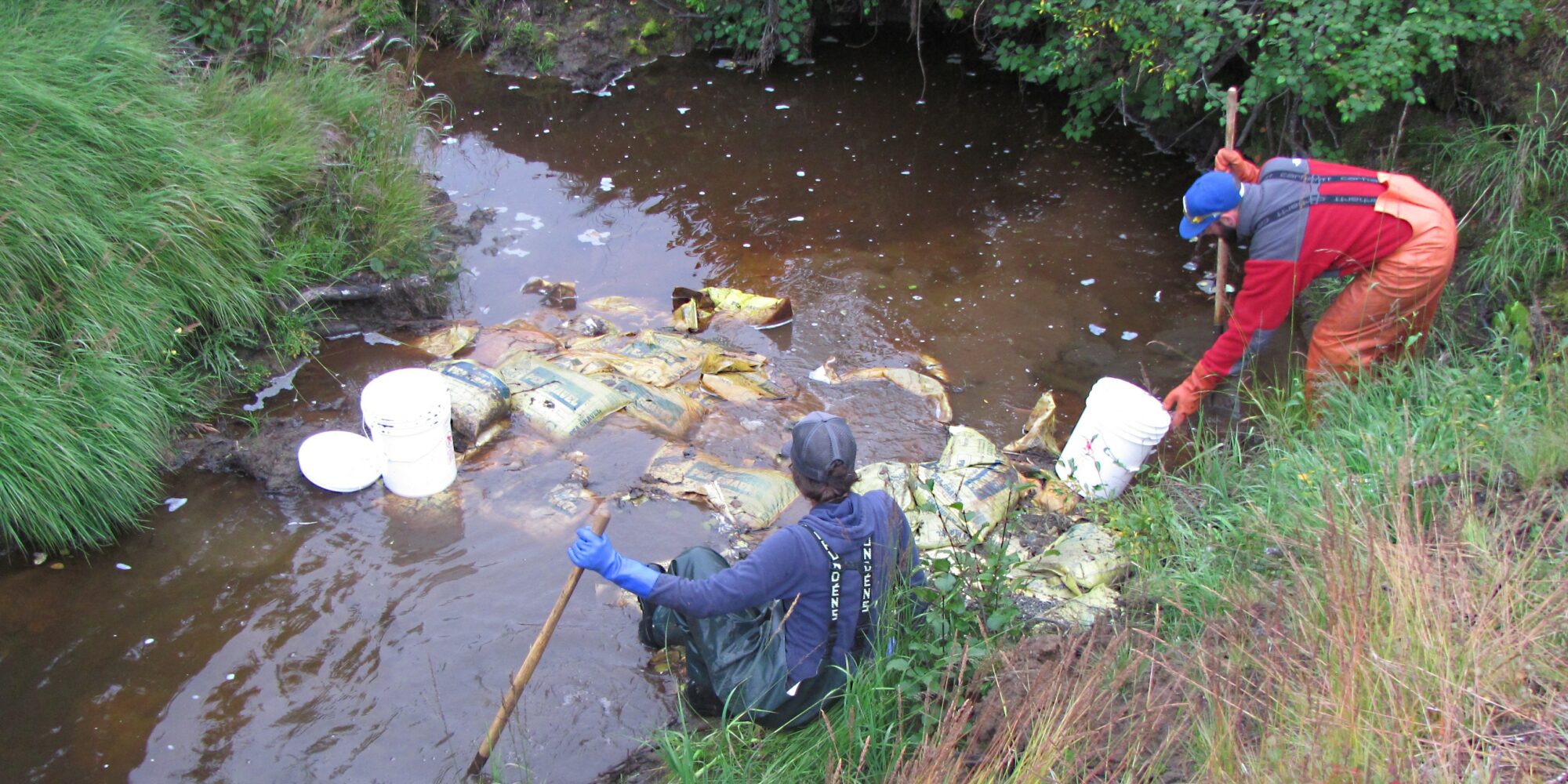 Weston uses an innovative sampling approach to perform a remedial investigation in one of the coldest and most remote sites in Alaska (AK) where permafrost is continuous and summer depths of thaw are shallow.
Weston supported Marsh Creek LLC as an exclusive subcontractor implementing a comprehensive and innovative remedial investigation approach to characterize the nature and extent of contamination sourced by an abandoned oil and gas exploration well – Umiat Test Well No. 9. The site is located in the remote Alaska North Slope, 140 miles southwest of Deadhorse, AK, one of the coldest reporting areas in AK with continuous permafrost and shallow thaw depths in the summer. The contamination included PCB which have been detected more than 2,000 linear feet downgradient of the Umiat Test Well No. 9 wellhead across the 54-acre site.
The Weston-Marsh Creek team was awarded the project by the USACE to perform a remedial investigation, risk assessment, and feasibility study at the site. The remedial investigation was designed to characterize the nature and extent of contamination resulting from the transport of contaminated sediment and media into the downgradient drainage basin and surrounding wetland area. The team worked closely with USACE to design and gain approval of the sampling plan which was prepared in accordance with Alaska Department of Environmental Conservation regulations, including 18 Alaska Administrative Code (AAC) 70 water quality standards, 18 AAC 75, and 18 AAC 78, as applicable.
Weston, supporting Marsh Creek, performed sediment, soil, and surface water sample collection in accordance with ADEC field sampling guidance 18 AAC 75 Oil, other hazardous substances pollution control, and 18 AAC 78 Underground Storage Tank procedures, and USACE Engineering Manual 200-1-3. The team completed the investigation defining the nature and extent of contamination at the site. The findings were used to complete a Human Health and Ecological Risk Assessment.
An innovative sampling approach was developed to complete and gather a comprehensive data set to eliminate soil and sediment data gaps and minimize time in the field. This sampling approach resulted in a statistically defensible data set showing no risk at the site to human health or the environment. ADEC granted No Further Action (NFA) for the site; therefore, a CERCLA NFA proposed plan and ADEC closure document are being prepared instead of a feasibility study.