GE/Housatonic River Superfund Site, Pittsfield, MA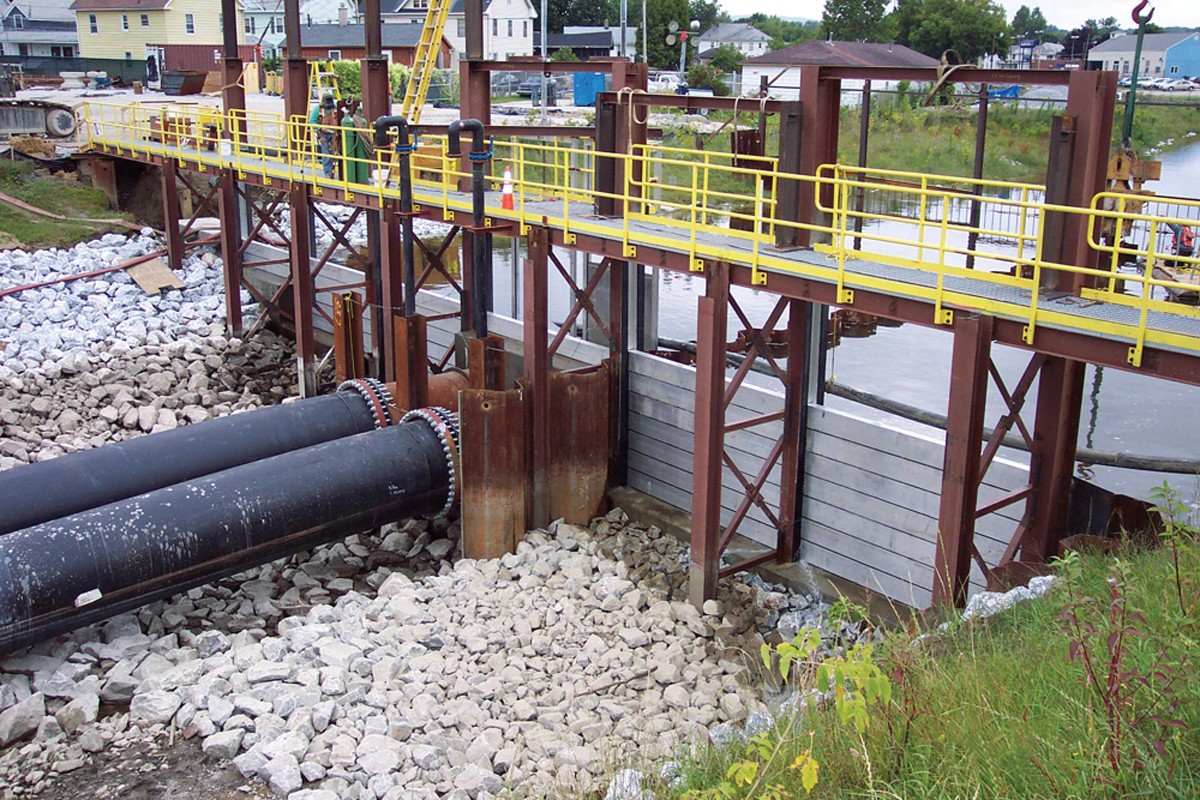 For 16 years, Weston led the investigation, cleanup, and post monitoring work of PCB contamination at one of the nation's high profile Superfund projects, performed simultaneously at several locations across 30 miles of river, floodplain, and associated properties.
Weston was an integral part of the EPA/USACE team in carrying out EPA's remedial cleanup agenda for the Housatonic River Superfund site. The team performed technical support on one of the most important and complex projects under EPA Region 1. The team comprised highly accomplished professionals in many scientific and engineering fields and disciplines.
We assessed and removed PCB-contaminated bank soils and sediments from the GE – Pittsfield/Housatonic River site, one of the nation's high profile environmental restoration projects. We also provided oversight of the potentially responsible party's remediation of facility buildings, soil, and sediments in Silver Lake.
Weston collected over 15,000 environmental samples that were managed in a GIS-based data management system; created a risk-based spatial analysis GIS tool to simulate floodplain removal scenarios for varying levels of human health risk reduction; managed all project documents and the Administrative Record Index through a secure web portal; created a public outreach website, utilized a field laboratory for PCB and total organic compound analyses during the Remedial Investigation to expedite investigation decision making and was the first contractor to adapt and recalibrate EPA's nationwide estuary flow model for use in a river environment.
We designed and executed the removal of 95,000 cubic yards of PCB-contaminated sediments using sheet pile cells, dewatering, water treatment, and a gravity bypass system for a portion of the 1.5 mile river reach. During construction, the gravity bypass system was extended another quarter mile to help consolidate the schedule and saved $2M. We prepared technical evaluation comparisons for PCB remediation strategies for flood plain soils, including soil washing, bioremediation, chemical amendment, and phytoremediation to support comparative analyses of GE's Corrective Measures Study for USACE New England District and the EPA.
Over the years, the peer review board for the ecological and human health risk assessments concurred with our findings and stated that these were the most comprehensive risk assessments that they had ever reviewed.