Small Business Program
Weston maintains an exceptional Small Business (SB) Subcontracting Program that is governed by Federal and Corporate policies and procedures. We continuously seek qualified Small Businesses, HUBZone Small Businesses, Small Disadvantaged Businesses, Woman-Owned Small Businesses, and Veteran-Owned/Service-Disabled Veteran-Owned Small Businesses for subcontracting opportunities on regional and national work assignments in public and private sectors. Most need assessments are reviewed upon receipt of contract delivery/task orders, and requirements include, but are not limited to, the following disciplines:
Environmental Remediation, Compliance, Oversight and Field Support Services
Civil, Mechanical, Structural and Environmental Engineering Services
Permitting, Studies, Investigations, Research Support Services
Specialty Trade Construction Contractors
Analytical & Testing Laboratory Services
Firms must be experienced and qualified to perform work under the respective disciplines, and will be required to meet bonding, insurance, health and safety, and other certifications/requirements commensurate with specific project needs.
All SB firms are strongly encouraged to register and maintain Representations and Certifications on the System for Award Management site, register with the U.S. Small Business Administration for specific guidance and contracting support, and register in Weston's Prequalified Subcontractor/Supplier Database, SubTrack®. If you are a service provider, please submit the Subcontractor Qualification Questionnaire. If you are a supplier of equipment or field supplies/materials, please submit the Supplier Qualification Questionnaire.
Mentor-Protégé Program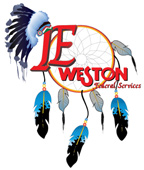 Weston has advocated and participated in the DoD and SBA Mentor-Protégé Programs for over 20 years, and is currently engaged in a formal Mentor-Protégé Agreement under the SBA Program with Indian Eyes, LLC an 8(a), WOSDB.
IE-WESTON Federal Services (IEWFS) is a Small Business Administration (SBA) Mentor-Protégé Joint Venture (JV) Team. We offer the combined knowledge and expertise of Indian Eyes, LLC and Weston Solutions. Strengthened by our Mentor-Protégé relationship, IE-Weston Federal Services delivers quality services safely, on-time, and within budget. We offer the benefits and agility of a small business driven to achieve superior customer service, with the reach-back capabilities and resources of a leading large environmental services company. With over 40 years' combined experience serving the US Dept of Energy and other Federal clients, we provide a wide array of services including transuranic (TRU), low-level, classified, and mixed waste management operations; environmental restoration management and high-hazard remediation; nuclear facility management; facility support; security services; and regulatory compliance. In addition to clients within DOE, DOD, EPA, other Federal and State agencies, and the private sector, we also serve Tribal Organizations with a deep and shared respect for customs, heritage and traditions.
Weston conducts informal mentoring of SB firms by providing the required health and safety training for hazardous waste-related work, maintaining and preparing certified payroll records, SF1413s, project management guidance, compliance and ethics training, and second-tier subcontract management guidelines. For general assistance pertaining to Weston's Small Business Program, or for one-on-one counseling/mentoring, please contact: Stephanie Sherwood, SB Program Manager/SBLO at (610) 701-3580 or stephanie.sherwood@westonsolutions.com.
Small Business Events & Conferences
Weston participates in many local, regional and national events and conferences as a means of conducting targeted outreach, market research and strategic sourcing for SB subcontractors and suppliers. The following events are listed as a courtesy for SBs, and include those currently planned for participation and/or sponsorship by Weston. Registration and event details are located via the links provided.

SAME Federal Small Business Conference
Morial Convention Center  New Orleans, LA
https://www.samesbc.org
Supplier Diversity Links

System for Award Management (SAM), is a new government data system that replaces several legacy systems.  It is used by many government agencies as well as prime contractors to those agencies to locate suppliers to meet their unique requirements.

The U.S. Small Business Administration (SBA) was created by Congress in 1953 to help America's entrepreneurs form successful small enterprises. Today, SBA's program offices in every state offer financing, training and advocacy for small firms. In addition, the SBA works with thousands of lending, educational and training institutions nationwide.
NAICS is the first-ever North American industry classification system. The system was developed to provide comparable statistics and establish Small Business Size Standards.  Size Standards are listed for each corresponding NAICS code, and vary by industry sector, average number of employees or average annual revenues.
Post Small Business Opportunity

Weston and other Prime Contractors use SUB-Net to post solicitations or other notices – for example, notices of sources sought for teaming partners and subcontractors for future contracts. Small businesses can review this site to identify appropriate opportunities. While the site is primarily a place for large businesses to post solicitations and notices, it is also used by Federal, state and local Governments, colleges and universities, and some foreign Governments for the same purpose.

The FBO System allows Government Buyers to post synopses, solicitations and related documents on the internet and interfaces with other agency applications. The System also provides the functionality to search for business opportunities and to assist suppliers to register to receive notices of interest to their companies.
Useful Links–Government Sites
13 CFR Small Business Administration
DoD Office of Small Business Programs
eSRS (Electronic subcontracting Reporting System)
FAR: Federal Acquisition Regulation
National Center for American Indian Enterprise Development
SBA Dynamic Small Business Search