Extensive GreenGrid
®

Green Roof – Mother Clara Hale Bus Depot, Harlem, NY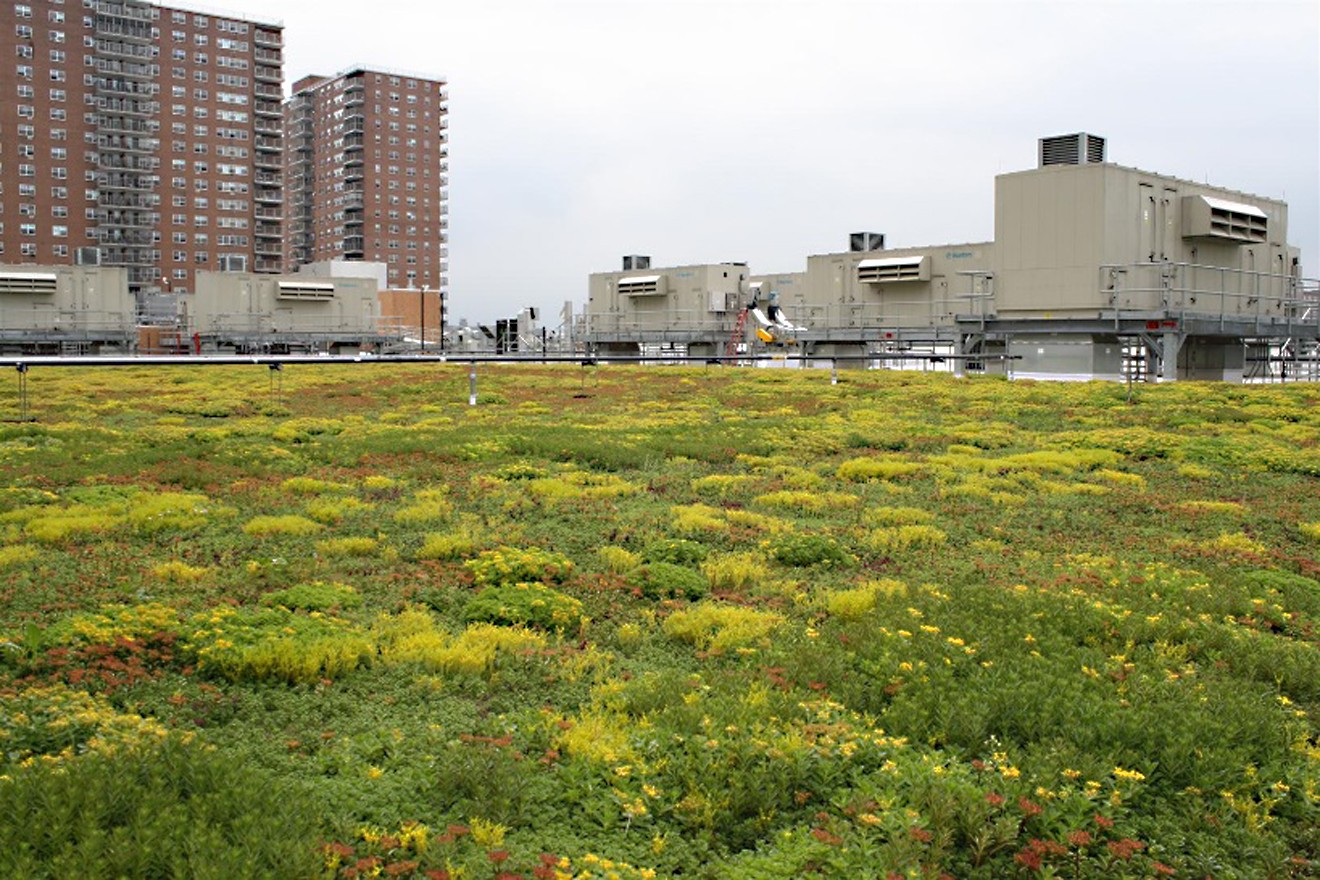 Weston implements a functional vegetated green roof solution with our top-tier GreenGrid product, helping MTA Mother Clara Hale Bus Depot lessen its environmental footprint and provide cleaner air for the neighborhood and an attractive view for adjacent residents.
From the very beginning of the project, the MTA NYCT committed to top-tier environmental performance during the rebuild of the Mother Clara Hale Bus Depot. MTA NYCT has become a model for implementing sustainability into its construction projects for many years. This green roof not only helped support internal goals for Leadership in Energy and Environmental Design certification but was also a key feature to gain support for the project from the neighborhood through beautification and reduced pollution. In September 2008, West Harlem Environmental Action, Inc., the Mother Clara Hale Community Task Force, and MTA joined in a historic process to create a cooperative vision for the rebuilding of the Mother Clara Hale Bus Depot. Weston's GreenGrid product was selected as one of the high-visibility commitments to environmental justice, community support, sustainable design and stewardship.
Weston assembled, planted, and delivered nearly 60,000 square feet of pregrown, extensive GreenGrid system modules to the project site for a December installation. The modules comprise a dozen different groundcover plants, primarily sedums that bloom throughout the growing season, adding color and greenspace to a 2-acre building footprint overlooked by hundreds of apartments. In addition to the dramatic aesthetic improvements, the facility managers noticed a very minimal amount of stormwater was being generated during typical rain events because of the green roof system. Weston and MTA calculated that this installation also supported the projects goals of reducing the impact of centralized bus operations on neighborhood air quality, capturing sulfur oxides, nitrogen oxide, particulates (of particular concern with bus operations), and producing oxygen. In tandem with our design consultation and technical support, Weston has been providing ongoing green roof maintenance services at this location since the installation period.
Learn more at www.greengridroofs.com