Clean, Inspect, and Repair Fuel Storage at Tanks LP-39 & LP-42, Chambers Field – NAS Norfolk and Tanks 3825, 3845, & 3846, JEB Little Creek, VA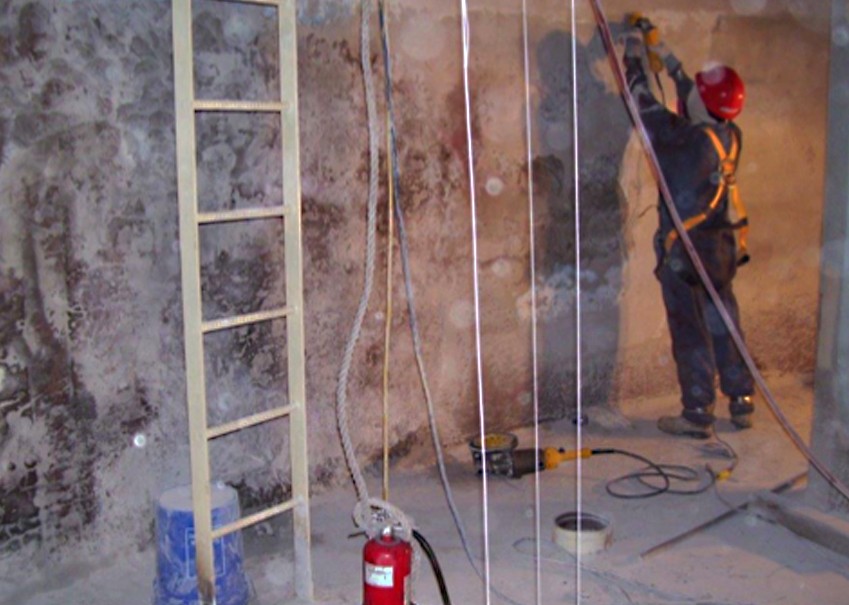 In response to deficiencies found during inspection, Weston conducted internal tank cleaning, in- and out-of-service API 653 inspections and repairs, safely performing 13,000 hours and earning Excellent/Very Good ratings from the government.
Weston completed this $3.7M firm fixed price project to clean, inspect, and repair Tanks LP-39 and LP-42 (Naval Air Station Chambers Field) and Tanks 3825, 3845, and 3846 (Joint Expeditionary Base [JEB] Little Creek). Weston performed abrasive blasting, coating, and associated internal and external pipe repairs on all tanks at both locations. For each tank at JEB Little Creek, Weston installed new engineered flexible ball joints to manage the expansion of transfer piping, new thickened insert plates for issue and receipt piping, and new water draw off piping. Our team replaced motor operated valve actuator with a new MX-6 Limitorque valve actuator, including wiring, at Tank 3825. At Chambers Field, we performed concrete tank repairs and carefully removed tank coating by surface grinding 100% of the shell and tank bottom without damaging the existing gunite surfaces. This approach to fully remove the existing coating created a clean, smooth surface to be sealed and coated. Weston installed injection ports at the shell to bottom concrete joints cove, injected hydrophobic polyurethane, constructed new coves, applied new Modified Polysulfide coating, and performed hydrostatic testing. At both locations, we installed new slotted stilling wells and commissioned and tested installed components.
""Weston did an outstanding job on this task order. The scope included the removal and recoating of a cut-and-cover concrete fuel tank. They developed the procedure to remove the existing coating fully without damaging the concrete, and to also grout the cracks in the concrete. They were able to recoat the tanks without any issues. They worked with the activity in communicating the scheduling of tanks and fuel movements. The site was always clean. They worked over 13,000 hours without a single safety mishap. The daily reports were always submitted daily with all of the pertinent information, including photos of the day's activities."
Terri Regin, General Engineer and Assessing Official, 1/28/2015 FINAL CPARS