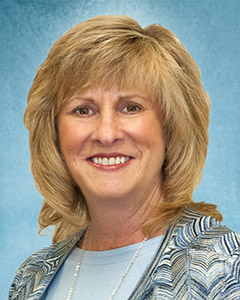 West Chester, PA (August 16, 2021) — Weston Solutions, Inc., announced that its Chief Strategy Officer, Pat Taylor-Woodyard, will retire effective December 31, 2021. Taylor-Woodyard will remain on the executive team to support newly appointed CEO Larry Bove on specific strategic assignments to enhance the Company's growth.
Taylor-Woodyard began her career at Weston in 2017 providing strategic development for the Company's Federal and Industrial, State and Local client sectors. Her leadership resulted in a re-energized sales force, industry visibility, and sustained growth for the Company. Taylor-Woodyard's retirement and acceptance of her new assignment coincides with the implementation of a new executive team at Weston effective January 1, 2022. Of Taylor-Woodyard's departure and auxiliary role Alan Solow, President & CEO remarks, "Pat's proven leadership has been invaluable to Weston. Her demonstrated track record for unifying the Company's strategy and marketing approach across all markets has resulted in a solid foundation for sustained sales and revenue growth. I appreciate Pat's willingness to further assist Weston in achieving even greater results for the Company."
As Taylor-Woodyard transitions out of her current role she remarks, "It has been a pleasure working with all the great people and leadership of Weston to achieve sustainable growth founded on a national sales force that supports each other to achieve overall Weston growth."
About Weston Solutions
Weston Solutions is a mid-size, US-based, and 100% employee-owned national environmental and infrastructure support services firm with annual Gross Sales approaching $500M committed to safety, client value, and driven to be our clients' most effective and efficient service provider. For 60+ years, we have solved our client's most complex challenges with a passion to serve and make a difference.