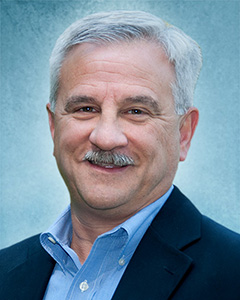 West Chester, PA (July 15, 2021) — Weston Solutions, Inc., announced that its Chief Financial Officer, Vincent A. Laino, Jr. (Vince), will retire effective December 31, 2021. Laino who has also served on Weston's Board since 2000, will continue serving as an outside Director and upon the retirement of George MacKenzie, Jr. in January 2022, will assume the role of Audit Committee Chair. As George MacKenzie transitions out of his current role he remarks, "Vince is an excellent Chief Financial Officer who successfully guided Weston through some challenging decisions. I have always appreciated Vince's perspective and have enjoyed working with him. I wish him great success in the next chapter of his distinctive career."
Laino began his career at Weston in 1988 providing the vision and leadership for developing and implementing financial initiatives that create and maintain competitive advantage for the Company. In 1992 he was named CIO, and in 2001 he was appointed CFO for Weston. Laino was instrumental in managing the transition of the Company from a public to private capital structure along with moving the Company to 100% employee ownership in 2003. More recently, he successfully optimized the Company's employee ownership and capital structure.
About his experience at Weston, Laino states, "My career at Weston has been extremely rewarding. I had the opportunity to work with so many great people and for a Company that makes a strong contribution to the communities in which we live. I look forward to the next phase of my career as a Board Member where I will continue to help guide Weston for sustained success."
Laino's retirement coincides with the implementation of a new executive team at Weston including the appointment of Lawrence J. Bove as CEO effective January 1, 2022. Of Laino's departure and the subsequent hire of his replacement, Bove remarks, "Vince has been a great mentor to me throughout my Weston career. With his counsel and assistance, a new CFO will be in place before the end of the year to serve in the tradition that Vince has established. I wish Vince all the best in his retirement and as he continues on Weston's Board of Directors to help guide our Company's direction and sustained success."
About Weston Solutions
Weston Solutions is a mid-size, US-based, and 100% employee-owned national environmental and infrastructure support services firm with annual Gross Sales approaching $500M committed to safety, client value, and driven to be our clients' most effective and efficient service provider. For 60+ years, we have solved our client's most complex challenges with a passion to serve and make a difference.