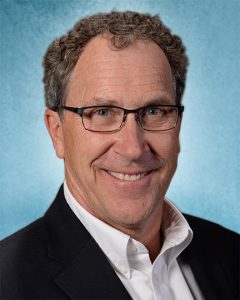 West Chester, PA (June 16, 2021) —Weston Solutions, Inc., announced that its Board of Directors has appointed Alan J. Solow to the position of Chairman of the Board effective January 1, 2022, upon the retirement of William (Bill) L. Robertson who served as chairman of the board for 18 years. This appointment completes a planned succession and allows time for a smooth transition over the course of the next 6 months.
Solow was brought back to Weston in 2014 as Chief Executive Officer to lead the firm through a significant financial turnaround. Under Solow's leadership, the firm undertook consolidation of business units, transforming a regionalized structure into a national structure for seamless access to engineering, science and technology talent, and changing the vision, mission, goals and overall direction of the company to address the turnaround, rebuild employee confidence in its leadership, and move the company on a trajectory back to growth. With Solow at the helm, the firm successfully weathered financial threats and moved the company to sustainable growth in both top and bottom line through focus on our core services and clients. About that experience, Solow states: "I am very proud to have served as Weston's Chief Executive Officer and be a part of the environmental services legacy our employee-owners have built since Roy F. Weston founded the company in 1957. It has been a privilege to lead the Weston team who serve the needs of our clients every day to make our communities and the world a better place to live. I look forward to continuing my service as Chairman where I can witness the unending success of this extraordinary company."
Solow's career began in the nuclear market as a health physicist joining Weston after he received his Masters' from Colorado State University. Solow has been with Weston 21 years, leaving in 2009 while in the position of Chief Operating Officer. Solow then served as SVP, Federal Operations of The Shaw Group for 2 years followed by 2 years as Chief Executive Officer of Cabrera Services, Inc. before returning to Weston in 2014 as CEO.
As Bill Robertson transitions out of his current role as Chairman of the Board he remarks, "It has been the highest honor and privilege of my life to have served in both the CEO and Chairman roles at Weston since my employ in 1997. It is with total confidence in and highest regard for Alan Solow as he assumes my responsibilities to serve the employees and shareholders of Weston." Robertson served as CEO twice over his long tenure at Weston. His first CEO/Chairman appointment resulted in taking this national firm private in 2001 while producing top-tier performance and establishing Weston as a leader in the sustainability markets. Robertson stepped back into the CEO role in 2013 to guide Weston through a decisive turnaround strategy that led to the appointment of Alan Solow as CEO in 2014.
About Weston Solutions
Weston Solutions is a mid-size, US-based, and 100% employee-owned national environmental and infrastructure support services firm with annual Gross Sales approaching $500M committed to safety, client value, and driven to be our clients' most effective and efficient service provider. For 60+ years, we have solved our clients' most complex challenges with a passion to serve and make a difference.