Delaware County Regional Water Quality Control Authority Rose Valley Pump Station and Force Main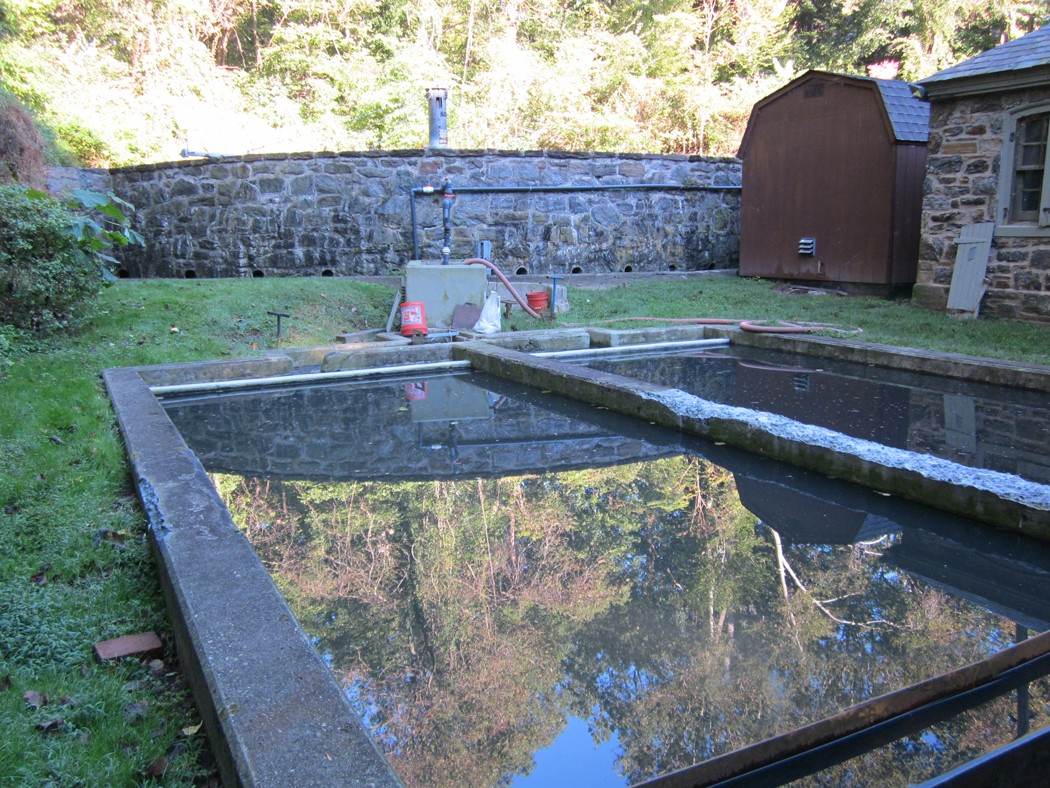 Weston designed a new wastewater pumping station and force main to replace an old trickling filter wastewater treatment system to meet more stringent permit effluent limits.
Weston performed an alternatives analysis for the Rose Valley wastewater treatment and collection system to address the upcoming and more stringent National Pollutant Discharge Elimination System (NPDES) effluent limits for phosphorous and other parameters. Several alternatives were evaluated, including process upgrades to the treatment plant to meet the new effluent requirements and the option to decommission the treatment plant and pump the wastewater to alternate locations for treatment. The evaluation concluded that the best method was to pump the Rose Valley wastewater to the Western Regional Treatment Plant and decommission the sewage treatment plant.
Weston obtained all required permits: a stream encroachment permit from Pennsylvania Department of Environmental Protection (PADEP) required for the construction of the Rose Valley Pump Station and force main as well as the repair of the force main located within floodway of the Ridley Creek; a Chapter 102 Erosion and Sediment Controls Permit from the Delaware County Conservation District (DCCD); and a Water Quality Management Part II Permit for Sewer Extensions and Pumping Stations from PADEP.
Weston designed a force main consisting of a 6-inch high density polyethylene pipe (HDPE) to be installed using horizontal directional drilling, which minimizes traffic disruption through the residential neighborhood. Weston performed a subsurface investigation to analyze the types of support and construction methods that could be used to install the force main and associated structures. The new pump station, an in-ground pre-cast structure comprising two submersible type pumps, was designed for daily average flows of 130,000 gallons per day (GPD) and peak flow of 390,000 GPD.
Weston strategically scheduled elements of the work by first constructing the force main in the access road, then completing the placement of fill material in the access road, then performing plant decommissioning and demolition activities while the access road backfill material settles, and lastly, completing the new access road and paving. This project required effective stakeholder coordination to develop a positive relationship with the local homeowners.  Delaware County Water Control Authority (DELCORA) customers now have the lowest cost alternative for handling and treating wastewater.