Macy's Parade Meteorological Services, NY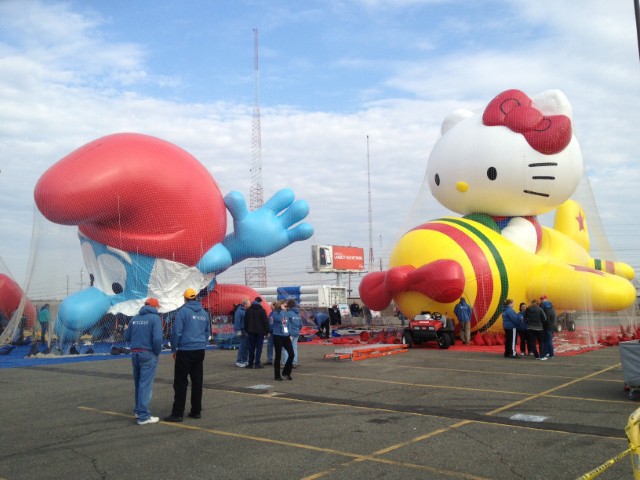 Weston provides training and a network of wind monitors to operate and maintain the iconic Macy's Thanksgiving Day Parade balloons.
Since 2009, Weston has supported Macy's Thanksgiving Day Parade & Entertainment Group (a division of Macy's Corporate Services, Inc.) in operating and maintaining the parade's wind monitoring network, including providing support personnel en-route during the parade. We also provide forecasts and an on-site weather station for balloon training events in the months preceding the parade.
With a Weston meteorologist remaining on-site to monitor conditions for the overnight inflation process, final checks are made the day before the parade. On Thanksgiving, Weston provides trained operators along the parade route supporting NYPD and Macy's representatives. In addition, an off-site meteorologist/system programmer monitors the systems remotely. Our meteorological support services enable Macy's to successfully train hundreds of handlers to safely control the massive balloons before the parade and provide the live wind data needed for fly/no-fly decisions and making real-time cruising height adjustments for every individual balloon to keep the spectators and buildings along the route safe.