Emergency Response Investigation after Buildings Collapsed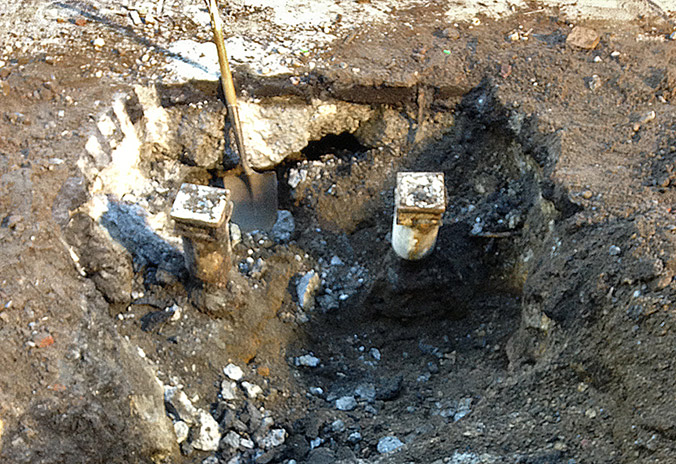 Following a catastrophic explosion and subsequent buildings collapse, Weston was called upon to collect forensic samples for expedited off-site analytical and geotechnical testing to support the investigation into the potential cause.
Weston responded within 24-hours following notification from its confidential client company representative. An investigation was initiated by agencies to determine the cause of an explosion and subsequent collapse of buildings in a heavily trafficked urban setting. Immediately following notification, Weston prepared a cost estimate, developed a detailed scope of work, and prepared a Health & Safety Plan prior to mobilizing to the field.
Weston collected representative samples for chemical and geotechnical analyses. We observed and gathered forensic data (subsurface geology and observations, photo documentation) on shallow subsurface conditions along the utility corridor in the street and on the sidewalk adjacent to the explosion. Test pits and trenches were excavated within the sidewalk and on the street adjacent to the site to observe the subsurface conditions and collect samples. Weston utilized a variety of methods—hand auger, grab, and Shelby tube—to collect representative samples from various depths along the utility corridors. The work was completed on an aggressive schedule, within a high-profile atmosphere, and with the oversight of multiple federal, state, and local on-site agencies.
Following the field activities and upon receipt of the results from the expedited testing program, Weston prepared a draft Letter Report on behalf of our client that described site conditions, summarized the scope of work that was implemented, and presented the results of the geotechnical and chemical sampling programs.