Interview series that celebrates fascinating perspectives across all of Weston
#WeAreWeston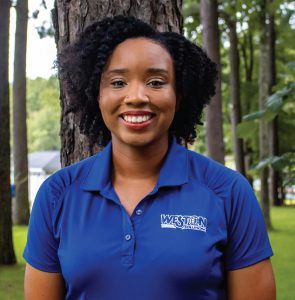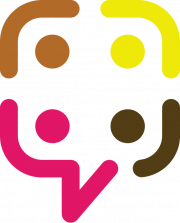 Vinsetta Secret-McDaniel
Associate Construction Project Coordinator
Hometown/home base: "I was born in Delaware to military parents and moved around a lot." Currently resides in Hampton, VA.
Years at Weston: 2+
Special credentials and leadership roles: BA in Psychology, with minors in Business and Spanish; MBA from Liberty University in 2013; construction management experience; candidate for Weston's Project Manager In Training (PMIT) program; selected for the Weston Women's Network Council; member of Weston's Diversity and Inclusion Leadership Council.
On pursuing an MBA right after college: "I needed to be competitive in an oversaturated market. I graduated in 2012, and it was a struggle to find a job. Everyone had BAs…they were like high school diplomas, and I needed to set myself apart. So, I picked a program that I could do and continue to work (because every job wanted experience), and I did it as quickly as possible while working at the Virginia Department of Transportation (VDOT)."
On leadership: "My department has helped me to continue to grow as a leader—I'm able to build on my technical experience, and also, feel empowered to speak up, ask questions or voice my opinion."
Points of pride and recent work highlights at Weston: "Overall, I'm always proud to be able to fill in onsite when we are down personnel because I can see that my participation allows the project to not be delayed.
Two response projects that stand out for me are the EPA Wildfire Response in Chico, CA and Medford, OR as well as the 2019 USPS Mercury Contamination Responses in Warrendale, PA and Rochester, NY. On the 2020 OR Wildfire Response, I had the opportunity to support the finance team during the campfires. I performed cost tracking, expense reporting and documentation support. In addition, I was able to support the field as START lead on the Arborist Team. I managed both roles during rotations. It was challenging yet satisfying work, directly impacting people getting properties cleared of hazardous waste in order to start rebuilding. On the Mercury Response, I supported onsite operations for 24-hour operation and mercury cleanup/remediation at the two different postal office distributions centers. I also assisted with financial processes and documentation management. We were ensuring that US Postal Service mail operations resumed so people could get their mail and postal workers could return to work free from the threat of mercury poisoning.
On the 2020 US Navy Oceana Fueling Systems project in Virginia Beach, VA to clean, inspect and repair fuels tanks, Weston was the general contractor. I performed the Quality Control Manager (QCM) role, ensuring that our subcontractors performed their work to the proper standards and in accordance with plans and specifications. It was an awesome learning experience to see the project progress firsthand and get to work directly with the field staff who are so knowledgeable. There's nothing like being in the field and seeing the paperwork come to life."
On creating real change around diversity issues on a national scale: "I think we need to be willing to be uncomfortable, open minded and take the initiative to do research."
On diversity issues and the Weston culture today: "I want everyone to know that diversity and inclusion is a pillar at Weston…that it is something Weston embraces fully."